山里は今春たけなわだよ。 It's the height of the spring in the mountain village.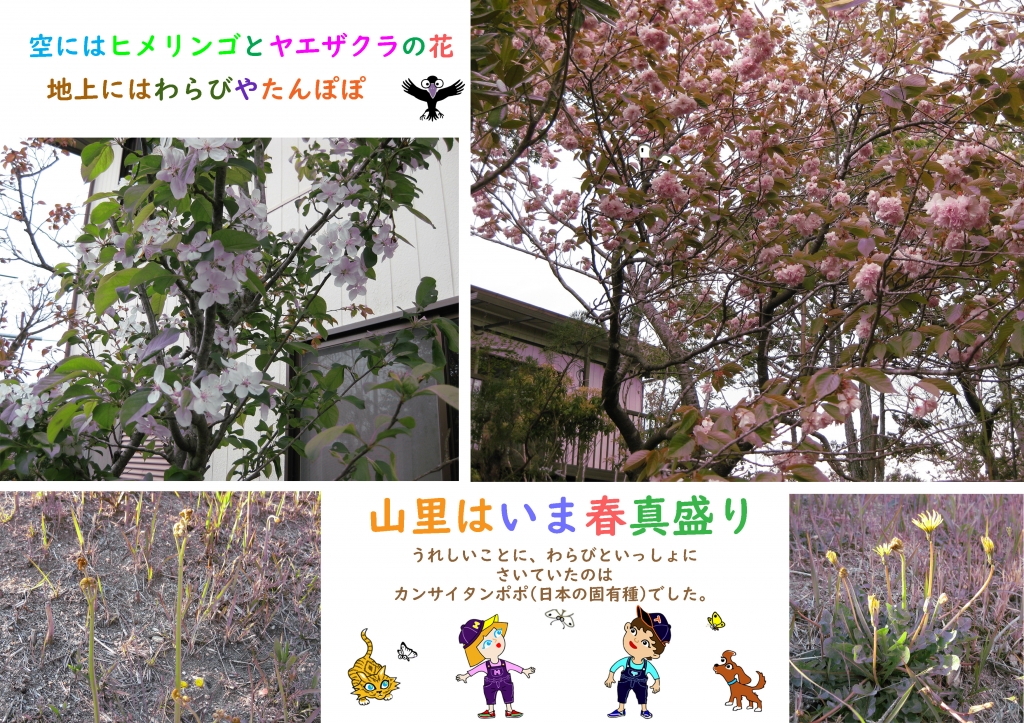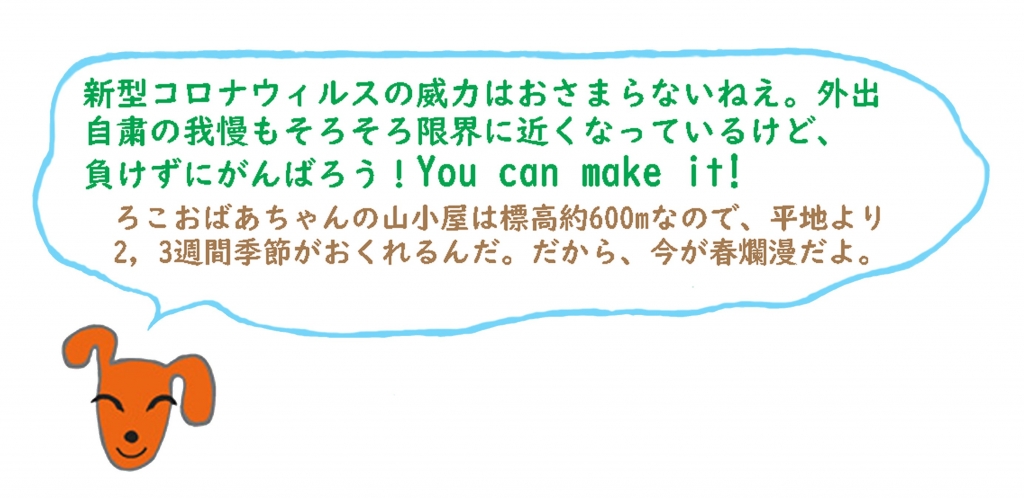 Hi, everybody!
How are you?
Due to the problem of the new coronavirus, lots of functions are paralyzed in Japan.
But we should cheer up!
The altitude of the Grandma Roko's cottage is about 600 meters.
So it is the height of spring around it now.
Apple flowers and double cherry blossoms are in full bloom in the sky.
There are lots of warabi, bracken, and kansai dandelions on the ground.
Let's encourage ourselves!
You can make it!
See you. Take care!
May 3, 2020.