さみだれの中ねむの花が四分咲き。  The silk trees are in 40% bloom in the June rain.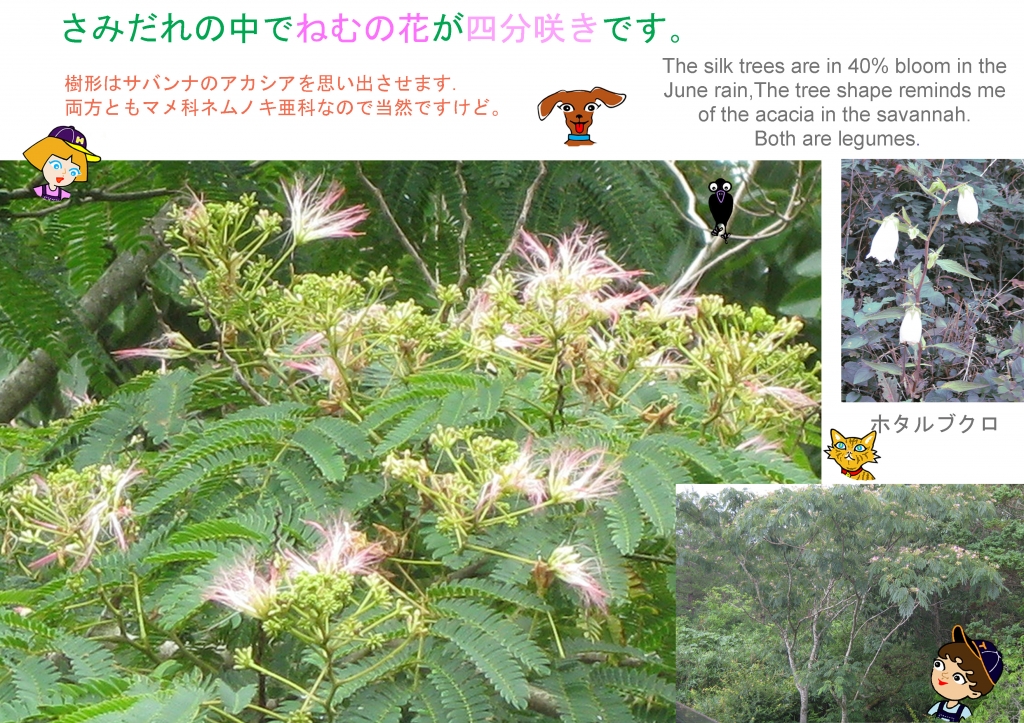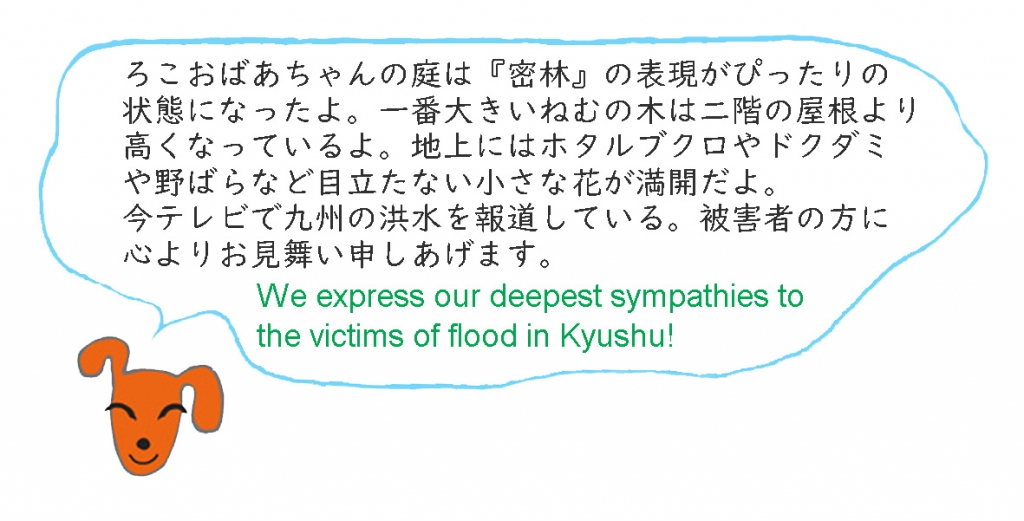 Grandma Roko's garden became more like a dense forest.
The biggest silk tree is higher than the roof on the second floor now.
On the ground, there are lots of small flowers such as bellflowers, dokudami, and wild roses.
We would like to express our deepest sympathies to the victims of the flood in Kyushu.
See you.
July 7, 2020.